As Seen In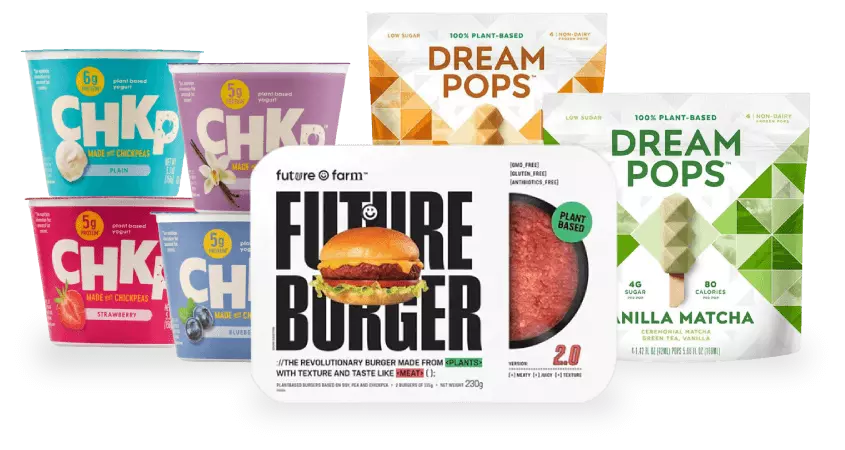 The Largest Vegan Food Store
We believe that a plant-based lifestyle should be accessible to everyone, which is why we've curated a selection of the best vegan foods and products.
From tasty meat alternatives, every vegan chocolate bar or snack brand, to the artisanal cheeses that make you question if they're vegan - we have something for EVERYONE. READ MORE
PlantX also features a wide variety of vegan wellness products. Choose from an endless list of plant-based, cruelty-free brands for your shampoos, supplements, skincare, and more. Whether you're vegan, plant-based, flexitarian, kosher, suffer from allergies, or just want to eat & live better, we know you'll find a new favorite product.
All you have to do is browse, add to your cart, and wait for your vegan goodies to be delivered straight to your doorstep. It's THAT simple!
And while you're here, why not check out our vegan recipes and or fitness platform? Life-changing, plant based food and wellness right at your fingertips.
Stay curious. Stay planted. Stay healthy. LESS
Product Finder
Take our short quiz and we'll match you with one of our refreshing and healthy juices.
TAKE A QUIZ