Buy Ingredients
Ingredients
Directions
Top Tips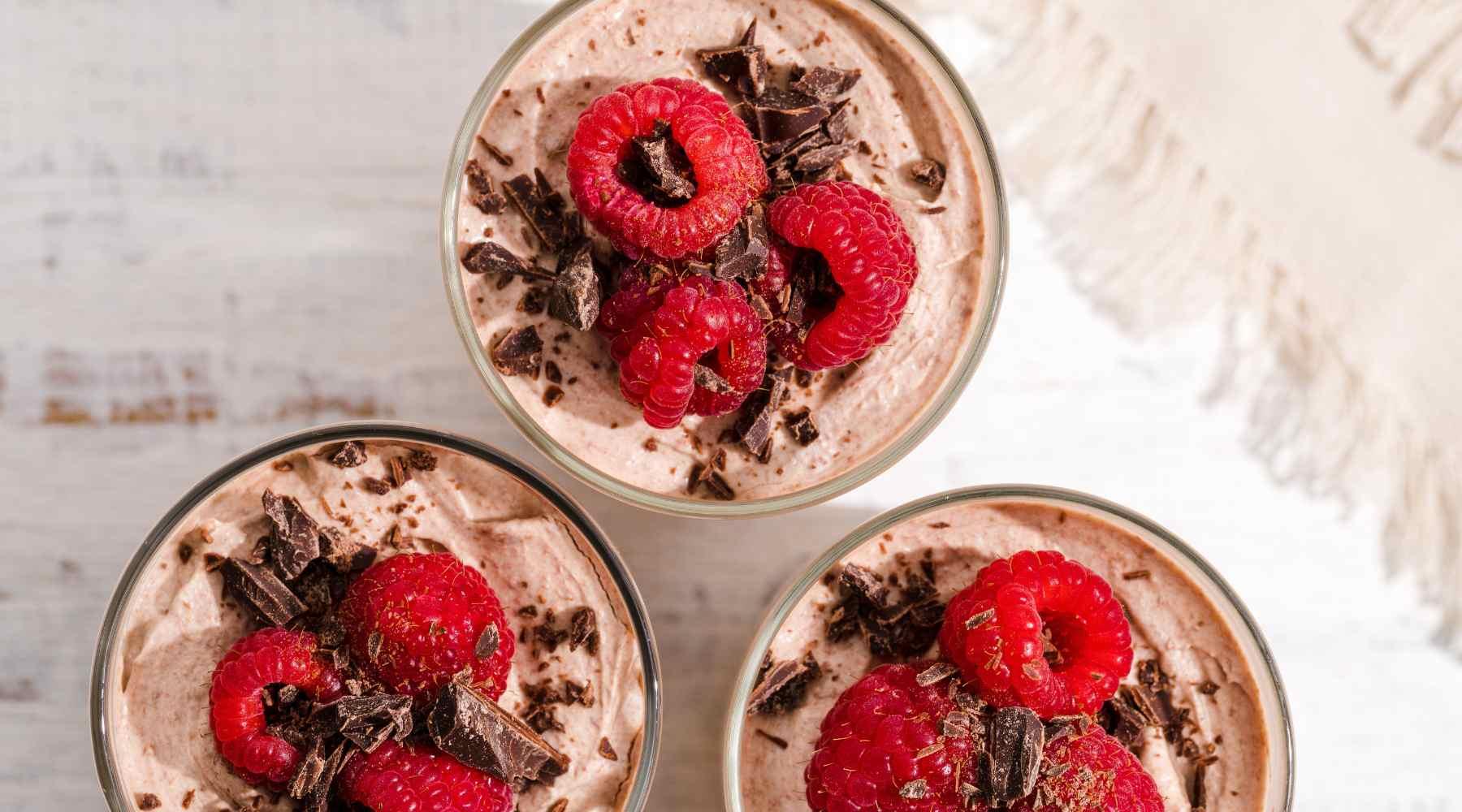 When most people think of a delicious Chocolate Mousse, they think it needs dairy or a bunch of ingredients to make. That's not true! With our Vegan Chocolate Mousse, you only need a couple of ingredients to make this heavenly dessert.
This recipe is easy to get the hang of. Once you've mastered it, you'll be baking mousse-y desserts left and right. Airy, fluffy, and light, this vegan Christmas recipe can rival anything you can find in a cafe or even a restaurant!


Vegan Chocolate Mousse
Here's what you need:
Main Ingredients
1 1/2 cups Silk Whipping Cream Coconut
150g Happi Free Form Oat M!lk Chocolate Plain
Directions
Finely chop the chocolate and add it to a bowl.
Microwave the chocolate for 30-second intervals, stirring until it has fully melted.
Add the whipping cream to a bowl and, using an electric hand mixer with the whisk attachment, beat until you get stiff peaks.
Pour into small containers, cover and place in the fridge for 1 hour to chill.
Pour into small containers, cover and place in the fridge for 1 hour to chill.
Serve topped with extra chopped chocolate and fresh raspberries.
To Wrap It All Up...
Have this Vegan Chocolate Mousse after lunch or dinner. It's a delicious and versatile vegan Christmas recipe! Think of the mousse as your base and your toppings can play a huge role in complementing your meals.
You know what? Since you're chilling these in the fridge, why not just take them out a few hours before Christmas? You can countdown to midnight with this Chocolate Mousse and a glass of wine. Sounds like a lovely night!
If you love this recipe…
Did you make the recipe? We want to see!
Tag @GoPlantX on Instagram.
Buy products in the recipe
Please choose options for all selected products:
Recipes You Also May Like