Buy Ingredients
Ingredients
Directions
Top Tips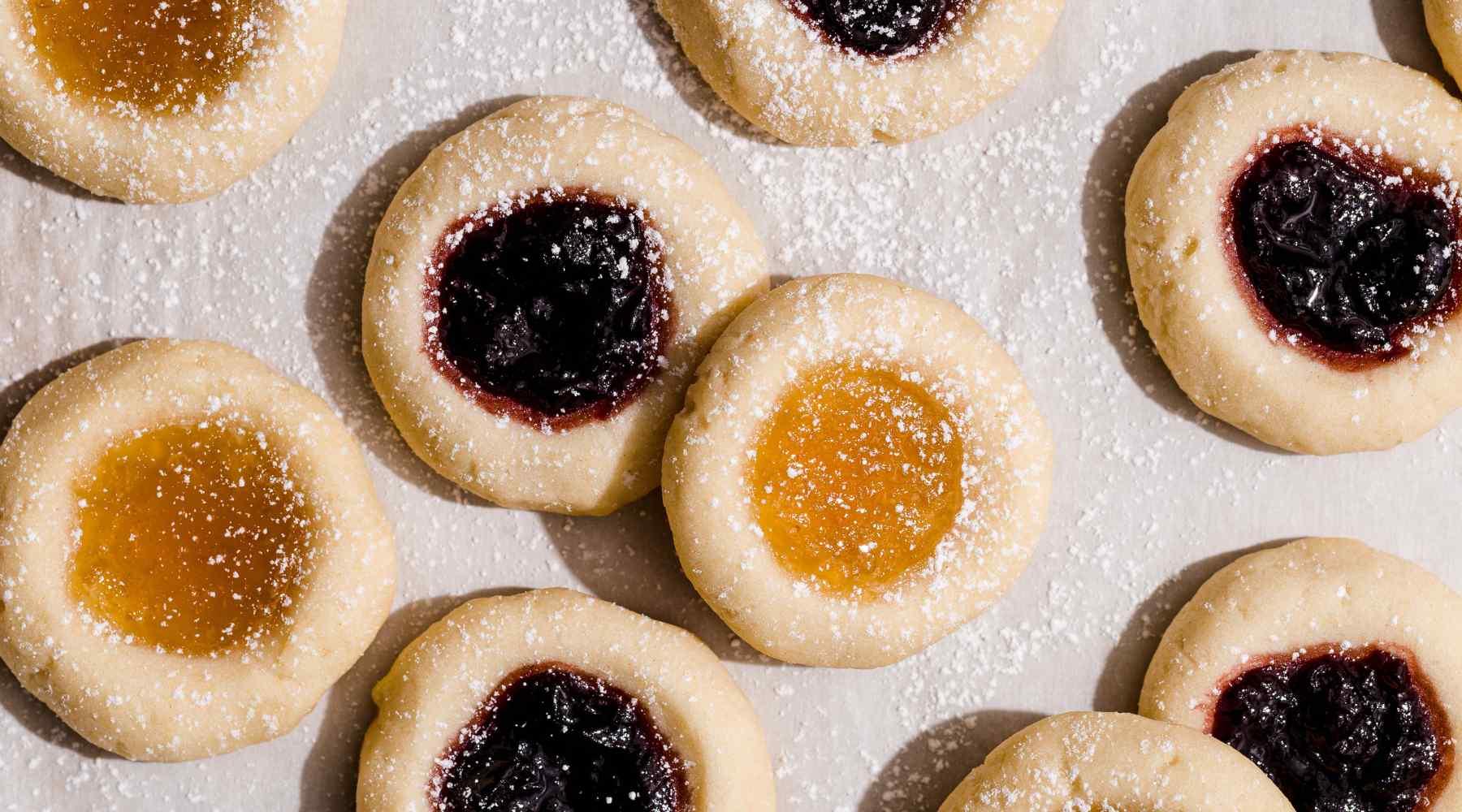 Honestly, what could be better during the holiday season than a delectable vegan thumbprint cookie? Gorgeous, fruity jam sitting in the crevasse of a heavenly cookie; there is truly nothing more wonderful to munch on this time of year. Especially if you are a jam fan!
With no special equipment needed, and just seven ingredients, you can make these delightful, plant-based treats in the comfort of your own kitchen. Have some fun doing some Christmas baking with the family, and create some unforgettable moments that you are sure to treasure in the years to come. 
Vegan Thumbprint Cookies
Here's what you need:
Main Ingredients
1/2 cup butter, softened at room temperature
1/3 cup Wholesome Organic Powdered Sugar
1/2 tsp Nielsen Massey Pure Vanilla Extract
1 cup all-purpose flour
Sutter Buttes Meyer Lemon Ginger
Crofter's Pomegranate Power Spread
1/2 tbsp Earth's Own Oat Milk Barista Edition
Directions
In a large mixing bowl, add the softened vegan butter, powdered sugar, and vanilla, and use an electric mixer to combine them together until your mix is light in color and creamy.
Gently mix in the oat milk and all-purpose flour until they are combined, being careful not to over-mix.
Line a baking sheet with parchment paper, roll your dough into teaspoon-sized balls, then place them on the baking sheet.
Using your thumb or the back of a teaspoon, make an indentation in the dough and add a teaspoon of jam in the center.
Place the unbaked cookies in the fridge and allow them to chill for 30 minutes.
Once your cookies have chilled, bake them at 350°F for 12 to 15 minutes. Remove them from the oven, allow them to cool, and dig in!
To Wrap It All Up...
Baking cookies at Christmas is a centuries old tradition that always produces delectable treats, but more importantly, heartwarming, family memories. Fill yourself with holiday cheer and give your tastebuds an unforgettable experience by whipping up a batch of vegan thumbprint cookies.
If you love this recipe…
If you can't get enough of mouth-watering, vegan Christmas desserts, you must try making this fantastic Vegan Chocolate Mousse. You will be licking your fingers in delight!
Share This Recipe
Did you make the recipe? We want to see!
Tag @GoPlantX on Instagram.
Buy products in the recipe
Please choose options for all selected products:
Recipes You Also May Like