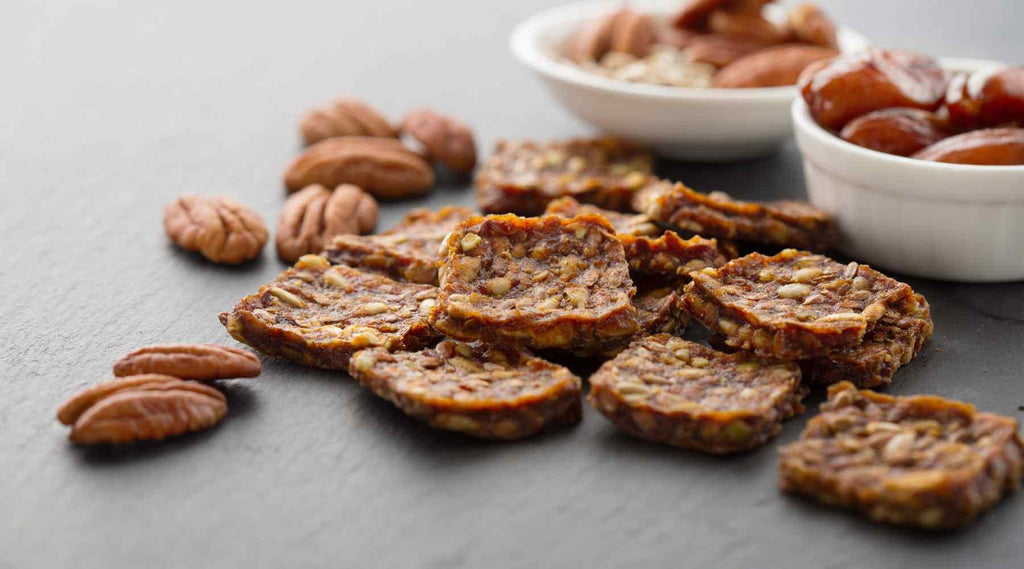 Here at PlantX, we love amazing vegan food. Something that comes hand in hand with enjoying vegan food, or being vegan, is explaining what vegan food is to people that follow a conventional diet. When sharing chips with our non-vegan friends, we might often be asked are chips vegan. The short answer is, most of the time, yes.
Most chips are made from potatoes, corn, or other vegetables. The only thing non-vegan about these is some of the flavourings that might be added. When thinking about what chips are vegan, the answer is still most of them! 
As snack-loving vegans, we've got a fantastic selection of chips for you to try. We've got the best vegan chips on the market! All of our chips are vegan and made with a variety of ingredients. When asking are vegan chips healthy, it is not a straightforward answer. We will explain all in this amazing list of the best vegan chips!
Kettle Chips
Just to quickly answer the question of are chips vegan, we've got this famous brand to start things off. Kettle Chips are a global brand that can be found in so many shops and countries. They have a fantastic and wide-ranging assortment of flavours that work really well in various applications.
We have three fantastic flavours to choose from, all of which are completely vegan. Not all of their flavours are vegan, however, but when you shop at PlantX you can be sure it will be!
Stacy's Pita Chips
We will move straight on to a modern favourite, the pita chip. With much less saturated fat than regular potato chips, these pita chips serve as a healthier option. They have a fantastic crunch and stability that make them ideal for dips, everything from salsa to guacamole.
Tia Lupitas Habanero Cactus Tortilla Chips
These chips are absolutely bursting with delicious plant-based flavour. Made with 100% non-GMO cassava and cactus, you can enjoy these vegan chips for their amazing crunch and flavour. Their signature habanero sauce seasoning has a wonderful spice and kick, as well as a lovely savoury depth.
You can do so many things with these chips. We love using them as a dip for guac as the spice and creaminess combo works fantastically well. You can also sprinkle these onto a salad or into a burrito for some flavorful crunchy times!
From The Ground Up - Butternut Squash Pretzel Twist
This is a bit of a different product to the chips we've previously mentioned, though they fall into the same category. These pretzel twists satisfy all the chip cravings - they are salty, starchy, and have a light sweetness too. These are perfect game-day snacks that you can use to dip or just snack alone!
Pretzels are not the easiest dippers so we recommend saving these for movie night or to bring to the game. An insider tip that we love is to put these out while dinner is finishing cooking so our loved ones have something to snack on instead of pestering you about finishing!
Inka Plantain Chips
These plantain chips are an incredible snack. When asking are chips healthy, you can think of all chip products, not just potatoes. These plantain chips are super low in saturated fats and are only 140 calories per serving! They work really well in sweet and savoury dishes, everything from pancakes to dips!
Add these plantain chips to your gameday spread for some fantastic variety. There's nothing better than going between sweet and savoury all on one tray!
Kale Chips
As vegans, we know kale gets a bad wrap. When made right, it is able to carry so much flavour and has a lovely chewy texture. These kale chips are light, crispy, and absolutely packed with flavour. They have a vegan ranch flavour, so you won't need to add anything to them to get a super tasty snack.
Have a guilt-free snacking session in front of a film for some after-dinner relaxation. These chips Are only 130 calories per serving and are almost free of carbs!
Paqui Ghost Pepper Chips
These tortilla chips are made with ghost peppers which create an incredible, delicious spicy profile. These crisps are made with real corn and made into these delightfully crispy, mouth-wateringly tasty, mind-blowingly spicy chips. Dip these into a crema or guacamole for a beautiful flavour combination.
Lesser Evil Puffs
Puffs are another chip craze that is sweeping the world at the moment. These puffs are so low in calories and fill you up wonderfully well! Lesser evil is making some of the best puffs on the market at the moment We have two of their fantastic flavours to choose from on our website so have a look!
Stellar Braids Braided Pretzels
These amazing vegan chips are double-baked for a delicious texture, flavour, and crunch! The flavour is fresh, deep, and delicious! The braids make for easier pretzel-dipping ability. We love having these with some homemade vegan queso for a delicious salty, cheesy snack to share!
Put these into a bowl and watch them get hoovered up by your loved ones. These are sure to be a firm favourite in your household.
We hope you have learned a little something about vegan chips. Vegan chips are definitely just as good as non-vegan chips. So many of the nation's favourite chips are vegan already! Remember to have a look at our website for the best vegan chip selections.