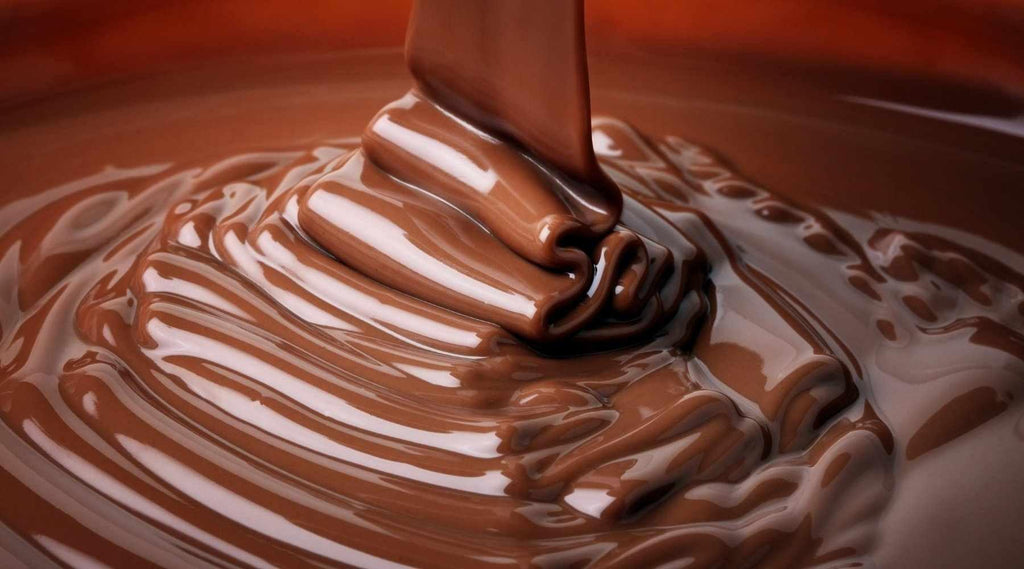 Is there any better way to treat yourself than helping yourself to a rich, creamy bar of chocolate? Here at PlantX, we genuinely think it's the best way to show some self-love! But many non-vegans or new vegans may ask, is dairy-free chocolate really as good as chocolate containing cow's milk?  We are here to tell you… that it most certainly is! Dairy-free, vegan chocolate is just as smooth, rich, melt-in-your-mouth and delicious as regular chocolate. Not only does it taste just as good, but dairy-free chocolate is also often higher quality and more ethical than regular chocolate. 
PlantX's Favourite Vegan & Dairy Free Chocolate Bars
The best news is that there is so much incredible vegan chocolate out there! There is a whole world of dairy-free chocolate out there for you to explore, from delicious and unusual flavours to ethical brands that make all the difference. 
We've made it super easy to find the best dairy free chocolate for you. We've put together a list of what we think are the best vegan chocolates out there, so you can figure out which one sounds like a bit of you.
They're all on our website, so whether you're in snacking mode or are craving a post-dinner dessert, go ahead and grab yourself a dairy-free chocolate bar!
1. Galaxy Vegan Chocolate Bars - Caramel & Sea Salt
Just because you're vegan shouldn't mean you have to miss out on the classic and smooth taste of Galaxy chocolate. With its vegan range, you don't have to! Just as creamy, just as rich and just as delicious as its regular chocolate, you'll fall in love with Galaxy's Vegan Caramel & Sea Salt Chocolate Bar. 
Why We Love It
Cocoa butter, hazelnut paste and caramel pieces blend together to give you a silky-smooth bar of chocolate you won't forget. The sweetness is perfectly balanced with a sprinkle of sea salt, making for a worryingly moreish chocolate bar you'll be buying again and again.
2. Hu - Hazelnut Butter Dark Chocolate Bar
Sometimes, it's the simple things in life that are the best! And that's precisely why we love this Hazelnut Butter Dark Chocolate Bar from Hu. Made up of only four certified organic ingredients, this bar lets the ingredients speak for themselves. 
Why We Love It
70% velvety dark chocolate wraps around creamy hazelnut butter that will leave your taste buds more than satisfied. This bar is also free from gluten, palm oil-free, refined sugars, emulsifiers and soy lecithin.
3. Raw Halo - Mylk + Pink Himalayan Salt Organic Raw Chocolate
This bar is great if you prefer your dairy-free chocolate a little lighter! Avoid that sickly sweet or stodgy feeling with this vegan chocolate from Raw Halo. It's made with organic coconut cream, organic raw cocoa butter and pink Himalayan salt to create the perfect, light but creamy chocolate bar you'll just love. 
Why We Love It
It's free from gluten and artificial sweeteners - a big bonus for us. And the packaging doesn't just look pretty; it's plastic-free and 100% recyclable. So go ahead and treat yourself to this great dairy-free chocolate from Raw Halo.
4. Conscious Chocolate - Organic Raw Chocolate Bars Peppermint
Fancy a chocolate bar with a minty kick? Then why not try Conscious Chocolate's Organic Raw Peppermint Chocolate Bar. Made with Peruvian chocolate, coconut blossom sugar and peppermint essential oil - this chocolate is vibrant and full of peppermint flavor.
Why We Love It
You don't need to lose your consciousness when eating these ethical and sustainable bars! Not only are the bars packaged in biodegradable, recyclable, plastic-free materials, but the ingredients are also all organic and sourced ethically. If those aren't reasons to bite into this minty treat, we don't know what is. 
5. Divine - 70% Dark Chocolate With Raspberries
Here's one for those of us who like our chocolate a bit fruitier! Divine's 70% Dark Chocolate With Raspberries is made with real raspberries for that authentic chocolate berry combo. Flavours of soft yet rich dark chocolate are met with a tangy explosion of raspberry, leaving you wanting more every time.
Why We Love It
They don't just taste divine - they look divine too! These beautifully packaged bars make for a great gift. More importantly, Divine uses Fair Trade chocolate to make its bars, ensuring that the fantastic farmers who help to produce this chocolate are always supported and treated right.
6. Enjoy! Salted Caramel Filled Chocolate Bar
Your taste buds will more than enjoy this Salted Caramel Filled Chocolate Bar from Enjoy! Made up of only six 100% organic and natural ingredients, this bar of choc is as high quality as it is tasty. It's free from dairy, soya, gluten and palm oil - so lots of us can enjoy indulging in this luxury vegan chocolate.
Why We Love It
You'll be biting into a bar of rich, dark chocolate wrapped around a gooey, soft salted caramel filling. If that sweet and salty combination isn't enough to tempt you, what about the fact that it has absolutely no refined sugar and zero plastic packaging? What could be more enticing? 
7. Booja Booja - Organic Around Midnight Espresso Chocolate Truffles
Feel boujee with Booja Booja's Organic Around Midnight Espresso Chocolate Truffles! These luxury vegan chocolates make the perfect gift for vegans and non-vegans alike. With eight handmade, rich and super indulgent espresso chocolate truffles, you'll be reluctant to give them away.
Why We Love It
Creamy, soft, dairy-free chocolate combines with roasted Mexican coffee to give you a sophisticated sweet and savoury taste that will linger in your mind and on your taste buds. The rich taste lends well to the bite-sized truffles, meaning they're never sickly or overly sweet. Although, we've had some problems sticking to just one! 
8. Nomo - Dark Chocolate Bar
There's NO Missing Out with Nomo's Dark Chocolate Bar. It's the No.1 vegan and free from chocolate brand that you just need to know. Not only is it delicious, rich and moreish, but it's also the perfect chocolate bar for allergy sufferers too! So everyone can enjoy a piece of Nomo's Dark Chocolate Bar.
Why We Love It
It's also super high quality and ethical bar of dairy free chocolate. With only five ingredients, all ethically and sustainably sourced, you can enjoy this bar without any guilty feeling. That's our favourite kind!
9. Moo Free - Buttons Original
Here's our best dairy free chocolate for snacking. For the perfect pick-me-up during a busy day, grab a bag of Moo Free Buttons! They're free from dairy, gluten and soya - and they also come in recyclable packaging. 
Why We Love It
Basics aside, these buttons also taste great. They're creamy, sweet and melt-in-your-mouth delicious. That's probably because this brand uses ethically and sustainably sourced cocoa beans certified by the Rainforest Alliance. It's true that chocolate tastes that bit sweeter when you're considering our planet.
10. H!P - Salty Pretzels Oat Milk Chocolate Bar
Feel hip and happy with H!P's Salty Pretzel Oat Milk Chocolate Bar. With a satisfyingly salty pretzel crunch in every bite, this dairy free chocolate bar gets that sweet and salty combo just right. High-quality Colombian chocolate is mixed with smooth and delicate oat milk to make this bar as luxurious as it is delicious.
Why We Love It
We love how this bar is made with oat milk, a more animal and planet-friendly option than dairy milk. With the dairy industry producing more greenhouse gases that harm our environment, we vegans gotta keep doing what we're doing! And if that means eating more delicious dairy free chocolate… we aren't complaining!
Our Final Thoughts
We reckon that's a pretty good list to get you started on the big, exciting world of vegan chocolate. Incorporating dairy-free chocolate into your vegan diet is super easy to do with all the options available on our PlantX website. So if you're new to being vegan, or even if you're just trying to eat more plant-based foods - a great place to start is with some delicious vegan chocolate. It will make that transition easy as vegan pie!