Buy Ingredients
Ingredients
Directions
Top Tips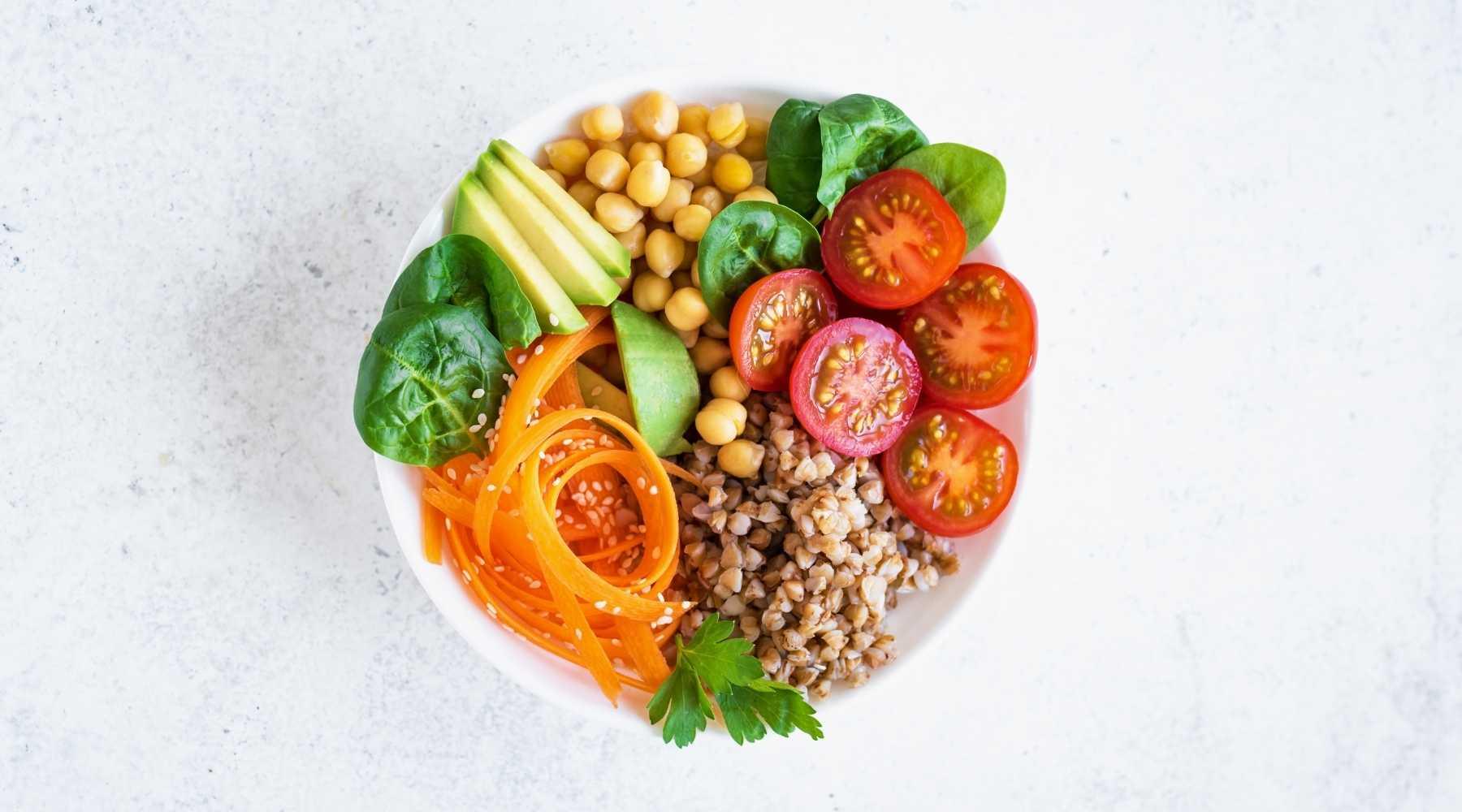 Buddha Bowls are notorious for being healthy, but this recipe has a few little twists so it creates a mouth-watering feast. It's super easy to make, packed full of flavour, and looks amazing. In other words, it's a total crowd pleaser and is perfect any night of the week. 
Introduction 
I have a confession to make, I stole this recipe from my friend. But I had to, alright? This recipe was too good not to steal. This Buddha Bowl has everything!  Flavour, texture, colour and it's packed full of nutrients. What more could you ask for?
So to make up for my thievery, get my karma up and put myself back on track for nirvana, I'm sharing this recipe with you lovely people.
See, the thing I love most about Buddha Bowls is the options. Do you have vegetables that are about to go off? Great! Chuck them in there. Don't have peanut butter but have balsamic vinegar? Not a problem, you can still make an epic dressing. Buddha Bowls are a chef's dream because you can see what you have in your cupboards and whip up a healthy nutritious dinner in no time. 
So without further ado, buckle up, because this recipe will transport you to plant-based heaven. Just be warned, the peanut sauce is addictive.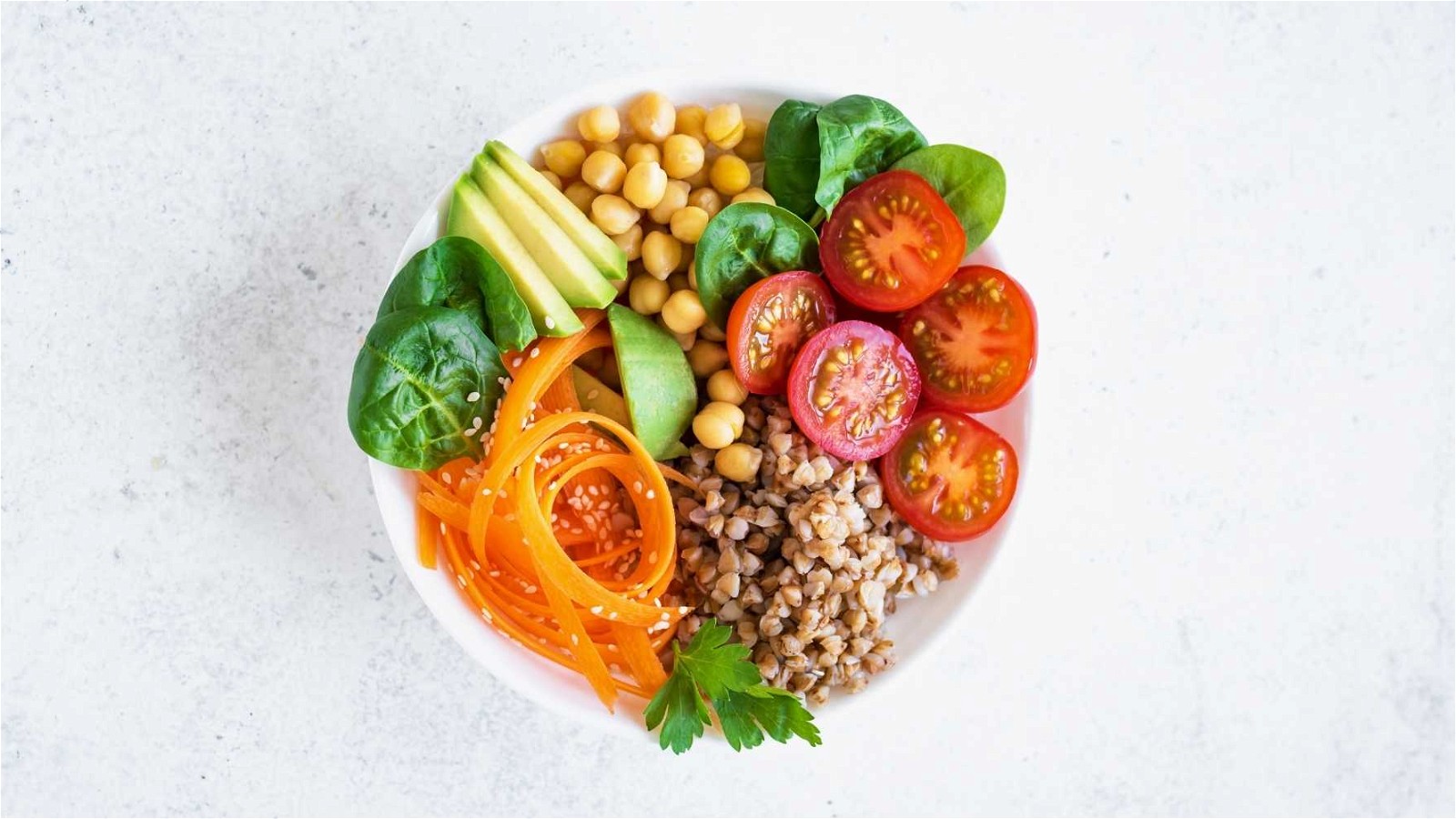 Buddha Bowl
Prep Time:

20 minutes

Servings:

4
Here's what you need:
Main Ingredients
Sweet Potatoes x 3
Red Cabbage x 1
Avocados x 2
Baby Tomatoes 250g approx
Rocket / spinach mix x 1
Red Onions x 2
Runner beans 250g approx
Salt x 1 tsp
For the Thai peanut butter sauce:
Garlic x 2 cloves (crushed or diced)
Juice of 1 lime
1 thumb size of grated fresh ginger
Black Beans x 2 cans
Block of Tofu x 1 300g
Olive Oil x 2 tbsp
Peanut Butter x 4 tbsp (smooth or crunchy)
Olive Oil x 2 tbsp
Soy Sauce x 2 tbsp
Directions
It's best to start with the step that takes the longest. Firstly preheat your oven to 220 C and then begin to dice the 3 sweet potatoes. I like to leave the skin on but it's up to you. Once they are cut into small cubes (around 3cm) you can then put them on a baking tray.Make sure they are well coated in olive oil and then sprinkle with a little pinch of salt. Put the sweet potatoes into the oven. They will take around 30-40 minutes to cook, so just make sure to turn them over halfway through cooking. Voila! The hard part is already over!
Let's make the peanut butter sauce. Not only is this sauce delicious, but it's packed full of protein and really gives some moisture to your Buddha Bowl.Grate the ginger and dice the garlic, then put it in a bowl and add all the other ingredients. Begin to whisk it all together. You can always add a few tablespoons of warm water if the sauce isn't your desired consistency. Do a taste test (it should taste amazing, try not to eat it all) then put it to one side.
Dice all your other vegetables. So the red cabbage, avocado, red onion, tomato, and rinse the spinach and rocket mix. Drain your black beans. Put everything to one side.
By the time you've diced all the other vegetables, the sweet potatoes should have been in the oven for just under 20 minutes. It's now time to add your tofu. Cut it into little cubes and toss with olive oil and a little salt. Place on a separate baking tray, as a single layer. Cook for around 15-20 minutes turning once halfway through.
Cook your runner beans. You can boil them if you want to be extra healthy but if you're like me, I prefer frying them. Just add 1tsbp of oil to the pan and put it on medium heat. Cook for 5-7 minutes and then put to one side. It will then be time to take out the tofu and the sweet potato.
It's time to make your Buddha Bowl. Now you have a selection of yummy vegetables, dish up onto a plate, and either find a small container for the sauce or you can drizzle it over. Bon Appetite!
Top Tips
Try different variations - Buddha Bowls allow you to get creative! Use up the vegetables that are about to go off. Want to add some spice? Fry some of the vegetables with chilli. There are so many endless combinations it's a great recipe for making sure you don't waste anything.

Remember the rule of five - A good rule of thumb is that Buddha Bowls contain five layers: Grains, veggies, protein (such as beans or tofu) dressing and then finishing touches such as seeds or nuts. Of course, this doesn't have to be the case, such as with the recipe above!

Try different colours - We all know one of the main reasons we love Buddha Bowls is because they're so #instagramable! When trying new combinations, make sure to use different coloured vegetables and get that perfect photo.

To Sum up

So there you go. A satisfying meal that is perfect for the whole family. As vegans, we all know the importance of eating healthy, not just for our own well-being but for the planet and animals as well. There's no other vegan recipe that says this more than the Buddha Bowl! It's everything plant-based goodness should be.

It's also an amazing meal for not wasting anything. Whatever vegetables are going off, they can be diced up, covered with dressing and BOOM! You still have a mouth-watering feast.

I hope you try the recipe, trust me, the peanut sauce is to die for. If there's only one takeaway you have though, it would be to not waste your vegetables! We live in such a wasteful society, and veganism is all about caring for the planet. Do give it a go when you get a chance. So until next time, stay healthy, stay happy!
Frequently Asked Questions
The reason Buddha Bowls are perfect for healthy eating is the combination of food. You have a great meal because it's mostly made up of vegetables, then balanced with carbohydrates and proteins. Perfect for keeping you full for longer so you can perform at your best.
With this recipe, you can make a big batch ahead of time to be be kept in the fridge. Or your leftovers as well for that matter. Buddha Bowls are amazing for lunches (all your coworkers will be insanely jealous.)
Good question. They have been called by so many other names over the years. Hippie Bowls. Ancient Grain Bowls. Macro Bowls. The contemporary name of the Buddha Bowl seems to be based on the Buddhist monks who are usually vegan or vegetarian. They always use a bowl when they walk around collecting food from the villagers.
Buy products in the recipe
Please choose options for all selected products:
Recipes You Also May Like